Objectives
It's very common for analysts, investors and professionals in general to study how successful companies go to market, and in this case their international strategy. Doing so can help understand room for growth from untapped geographic areas, their associated GDP, and also hints weather a company has reached its fair share in various overseas locations. You can get some indications from public data in several ways.
Company events and international expansion
The first thing to look at is the company's events page. When a company wants to enter or grow in a given market it's going to host events in the country or around the region that it wants to target. You can look at past events and those coming into the future. This will give you an idea of where the company is spending its time as far as overseas expansion and demand generation for that market.
Language translations and localized tech support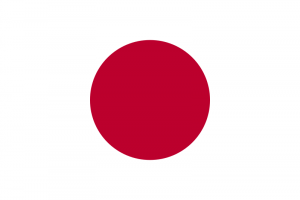 Another foundation for overseas expansion is the localization of the company's site into the local language. An easy way to find the key markets it is aiming for is to go to the company's website and look at the top or bottom of the front page, for a drop-down box or list of other country sites. Now, one country that is sometimes omitted from the list is Japan. Even if the company has a site in Japanese, sometimes the fact that the subsidiary may be a joint venture may keep Japan on its own "island" from the main site linking. It's more and more rare as markets are continuing to become global, but could still happen.
Partner location: how relevant is this?
When companies rely on partners to grow in a given market, another way to gauge progress in various territories is looking at the partner base. For example if there are markets with few or no partner it is a sign that not much may be happening there – all else being equal. On the other hand, it can be incorrect to attempt correlating the number of partners for a given region to its grow potential or to the share of that company in this market: some partners may be very large while others may be small. 3 large partners can represent more than 100 small partners in terms of revenue generated or market coverage. Therefore, you'll need to look at each partner and how big they are likely to be in terms of joint business.
The other consideration is that companies may provide incentives to partners during the overseas expansion phase. For example, it could provide higher commissions and referral fees to partners in a region where the company has little sales presence. It essentially means that the cost of sale goes to the partner, while the company establishes presence in that new region. The company could decide to never hire local sales and support staff, and leave most or all of that business to partners.
Technical considerations
Other than language translations and the ability to service customers in the local language of an overseas market, when a business operates as a utility it can become necessary to operate in the customer's region. For cloud computing companies, which closely fit the utility model, this could require a local data center with customers benefiting from data residency compliance, legally, and from a technical perspective a faster performance for the end users of the product or service. The closer the vendor's data center to the end user, the faster the performance. Read more on the impact of location and server response time here.
Additional business considerations
Going into new markets may take time for the company to acquire a customer base in the local markets. When a business gets big enough it can bridge that gap, and somewhat this chicken-and-egg dilemma, by selling to subsidiaries of global customers. So if Disney is a customer in the US, it could help open doors in another market where it has an office, become a local reference, and attract new customers in turn.
Think broadly, execute narrowly
One of my mentors, Paul Weinstein, used to say during our team meetings "think broadly, execute narrowly". Businesses that take on overseas expansion with this mindset will likely show that a few countries and a job well done there can yield more than trying to become truly global too soon, spreading themselves too thin.